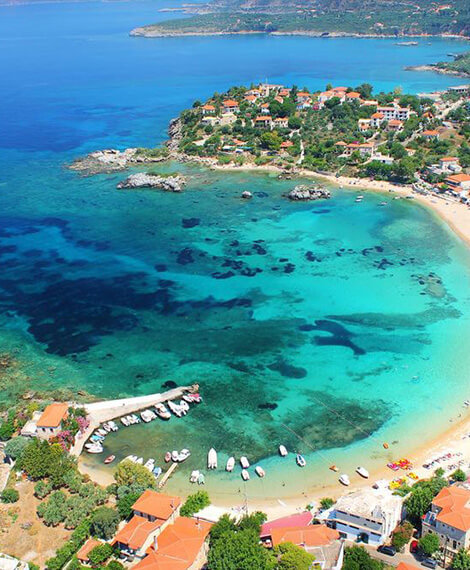 Stoupa beach is ideal for families, with its turquoise waters and full of live sidewalk.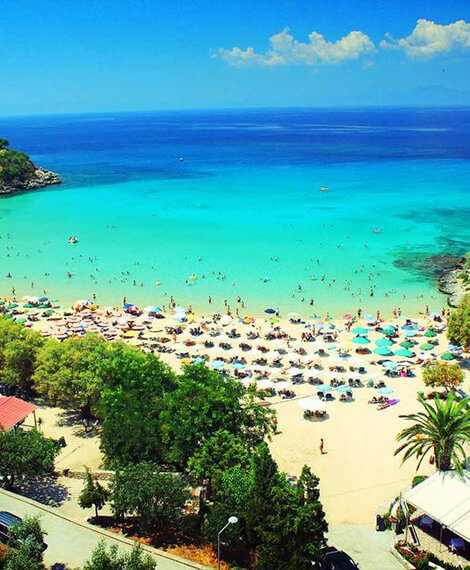 Kalogria beach is the most popular organized beach in the area.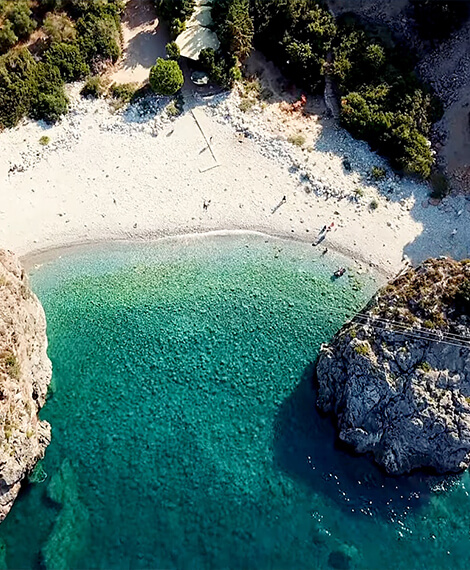 The beach of Foneas in West Mani with the characteristic rock that divides it in two.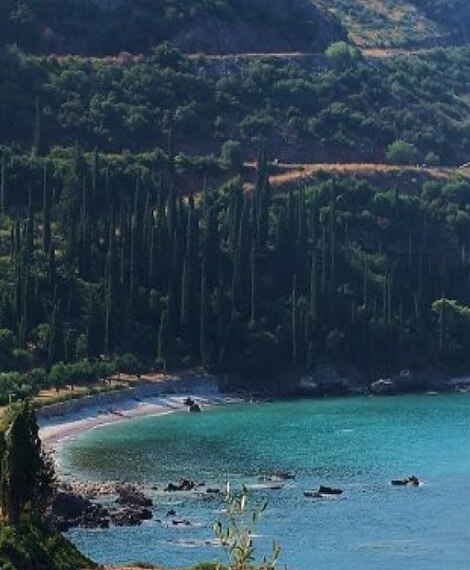 A uniquely beautiful, small and quiet beach with small pebbles and dense vegetation.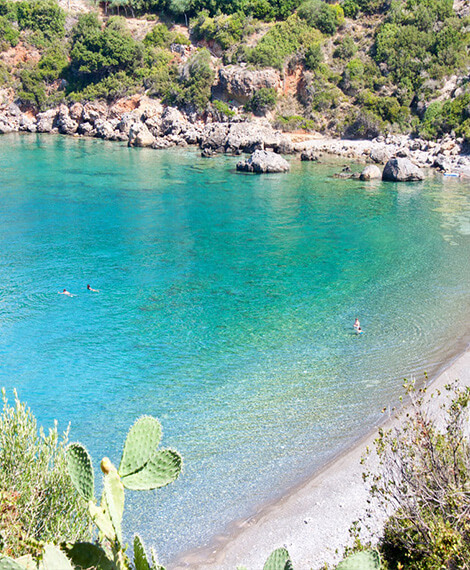 Delfinia beach in Mani, has fine sand and pebbles with deep crystal clear waters.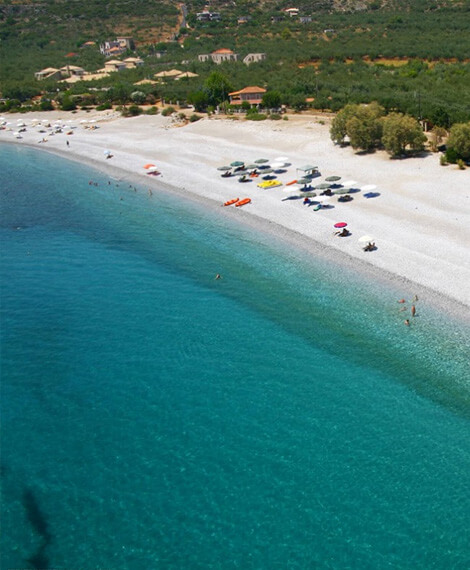 Ritsa beach consists of white thick pebbles and is exposed to the sun.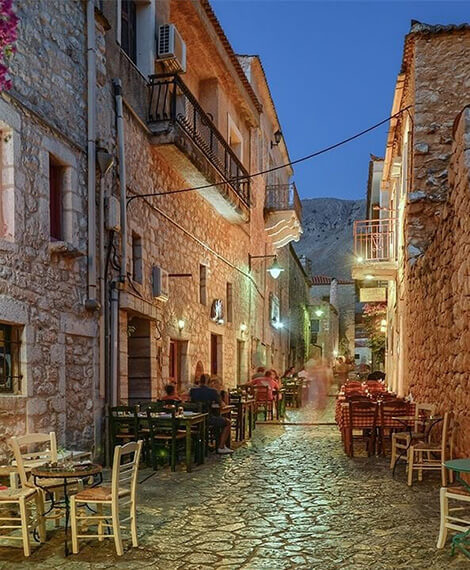 Visit old Kardamili, a historic settlement on a hill with olive and cypress trees.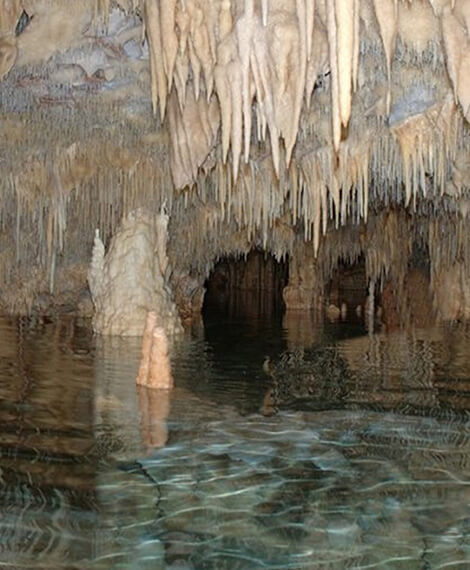 This is an impressive cave with off-white stalactites and stalagmites.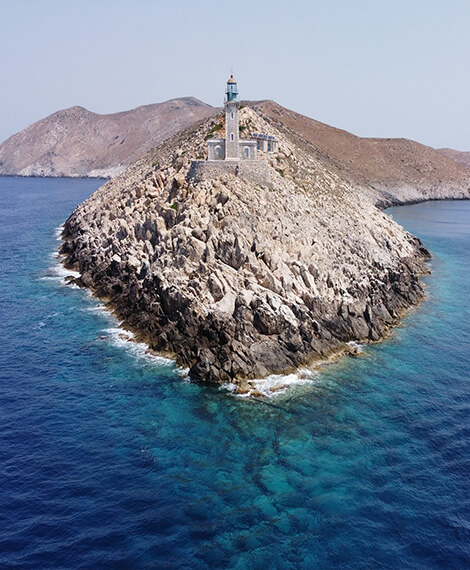 Tainaro is the southernmost tip of mainland Europe, with the temple of Poseidon.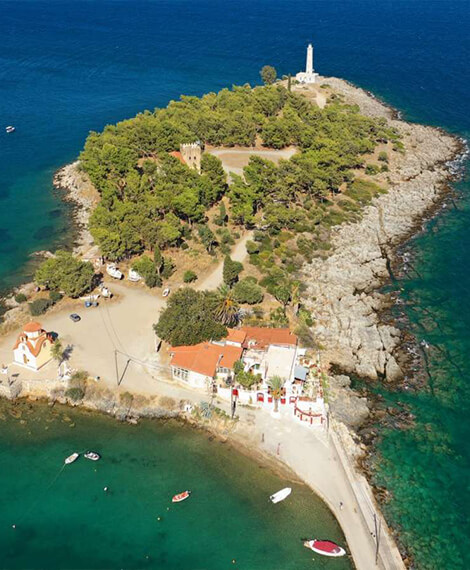 The island joins Gythio and has one of the oldest lighthouses in Greece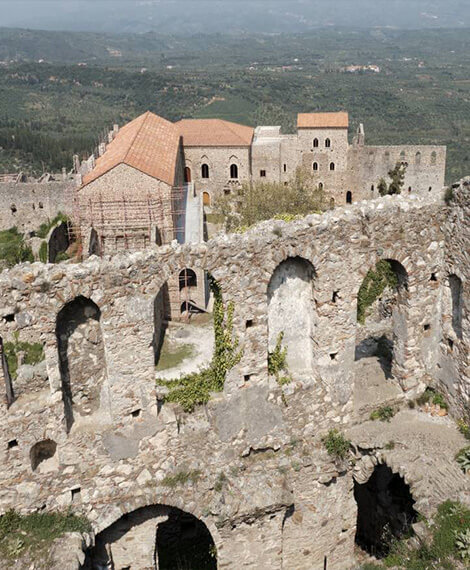 The castle of Mystras is by far the most important Byzantine monument in Greece.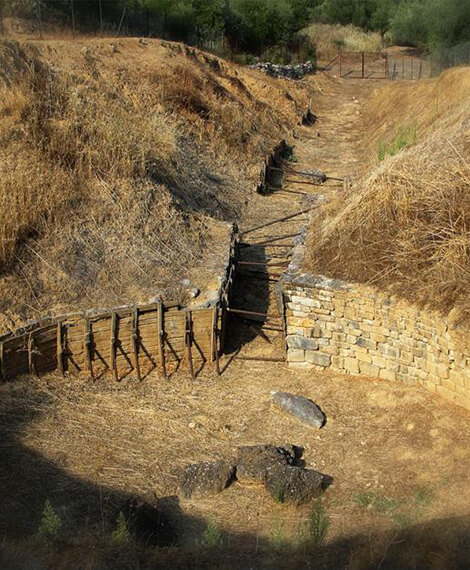 A monument of international renown in the valley of Evrotas, is the vaulted tomb of Vafeios.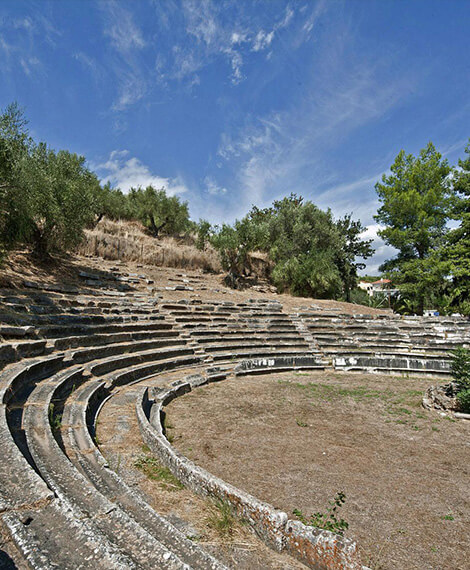 Ancient theater of Gythio
The theater is located in the northern part of the city of the same name at the foot of the citadel.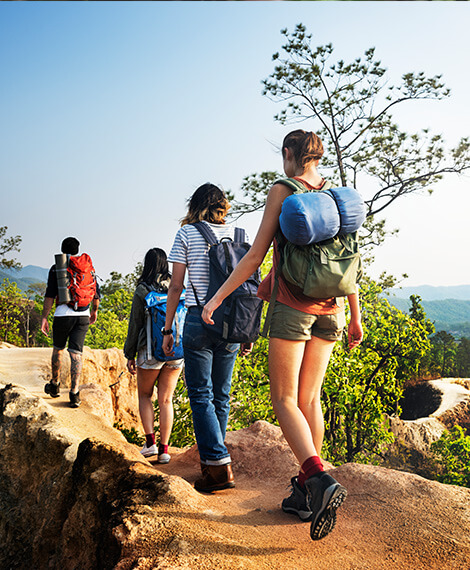 Πεζοπορία στην περιοχή της Μάνης με την βοήθεια τοπικού οδηγού.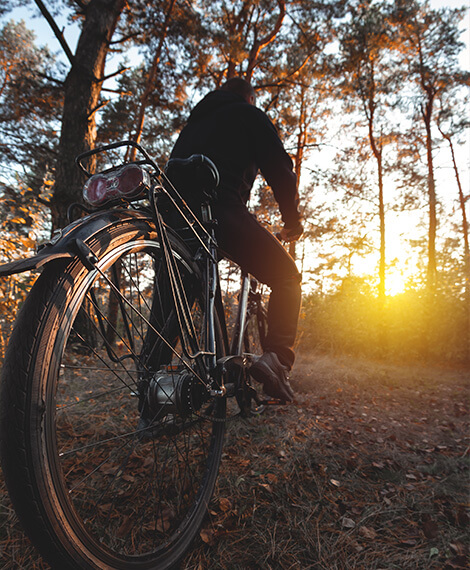 Swimming and cycling for exercise, relaxation and fun.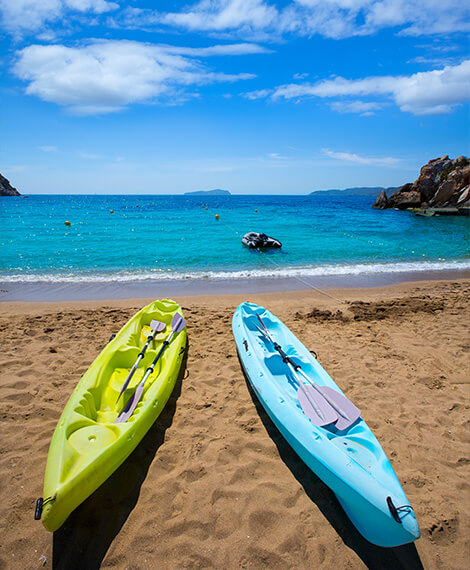 Sea kayak excursions for a unique and unprecedented experience.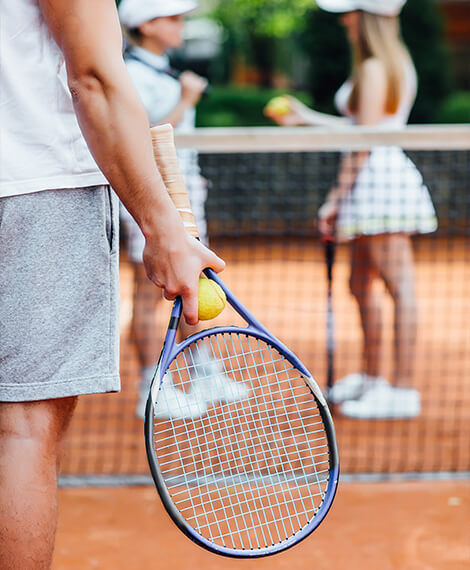 Have fun and work out playing tennis with your friends.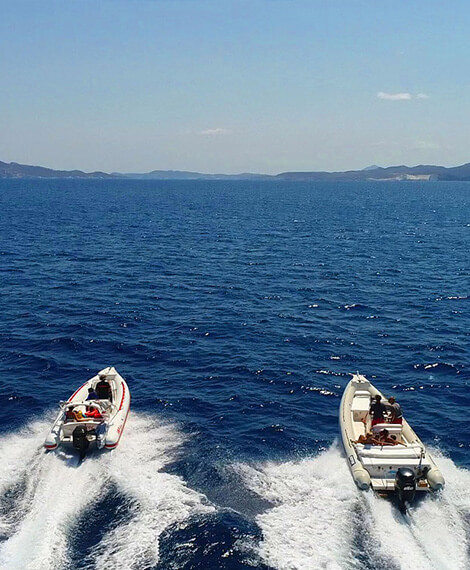 Speedboat tours Center of marine activities in Limeni.